"Where every one can flourish."

A unique spiritual collective, shaped by the values of Jesus of Nazareth
Mission
Everyone Village is the primary mission of EveryOne Church. Our goal is to bring hope and healing to people living on the margins, particularly those who are experiencing homelessness.
Through a variety of collaborative relationships – with local government, business leaders, and non-profit service organizations – the Village is our first step in extending the capacity of safe, legal shelter for unhoused people in Eugene.
Our Values
Generosity…
…Giving radically of ourselves to help others flourish
Invitation…
…Welcoming any one – as is – into our every one
Creation…
…Affirming every one's gifts to create beauty together and bless others
Celebration…
…Partying to enjoy our diversity, friendship, and community service
Renewal…
…Creating opportunities to thrive (physically / mentally / emotionally / relationally / spiritually)
Code of Ethics
We will not discriminate against others on the basis of race, class, color, religion, belief, gender, gender expression, age, national origin, ethnicity, marital status, sexual orientation, military, health, or housing status.
We will not attempt to proselytize persons who hold beliefs other than our own and will practice spiritual consent.
We will strive to preserve the dignity and honor due to every human being regardless of physical, mental, emotional, or spiritual condition.
We will not inflict help.
Contact EveryOne Church
How might YOUR story add to our collective?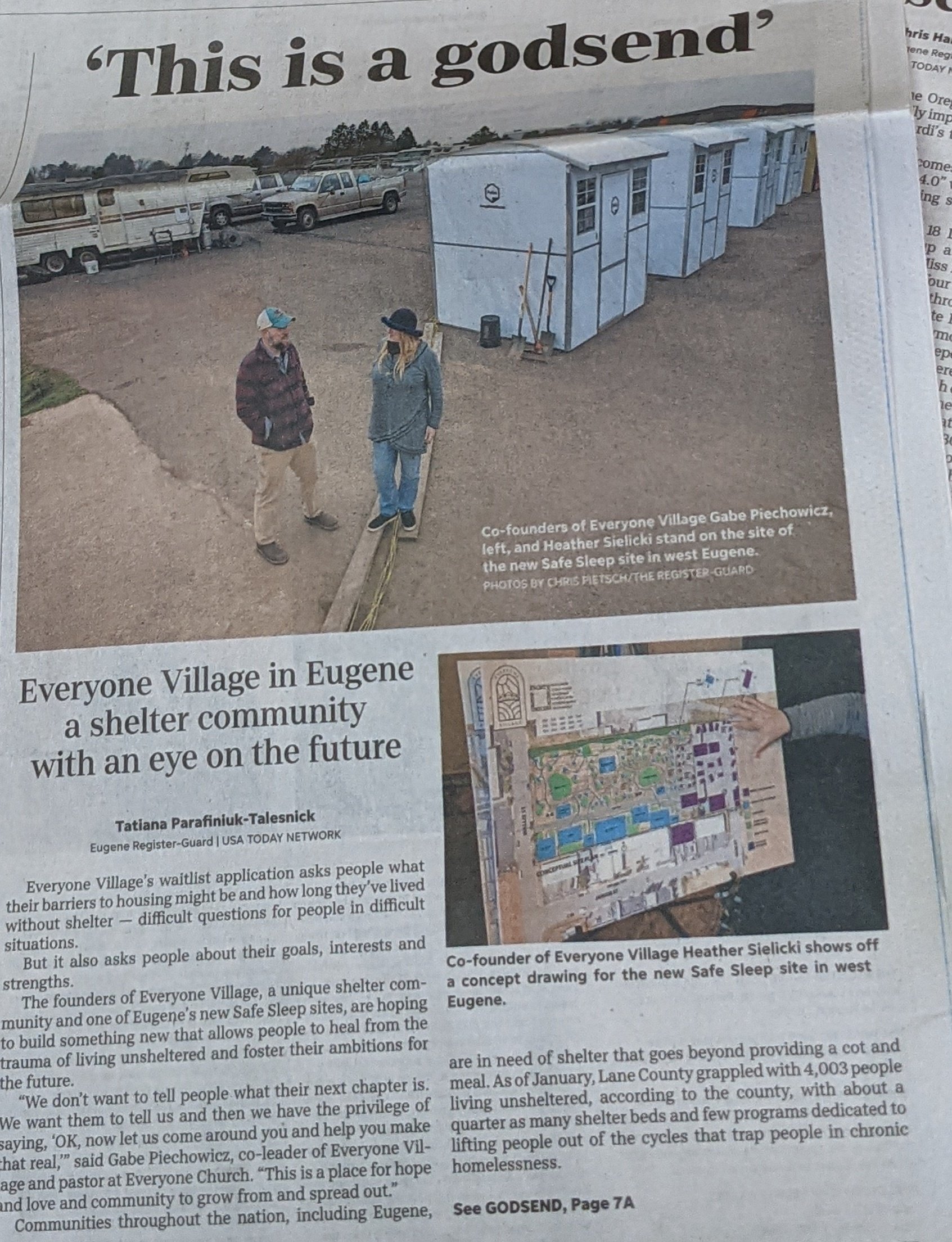 Today @OliviaYoungTV from @KVALnews stopped by to learn more about the village and see the future site. #e1vhope pic.twitter.com/YwBxM9mDnZ

— Everyone Village (@e1village) November 23, 2021